Apple Thunderbolt Display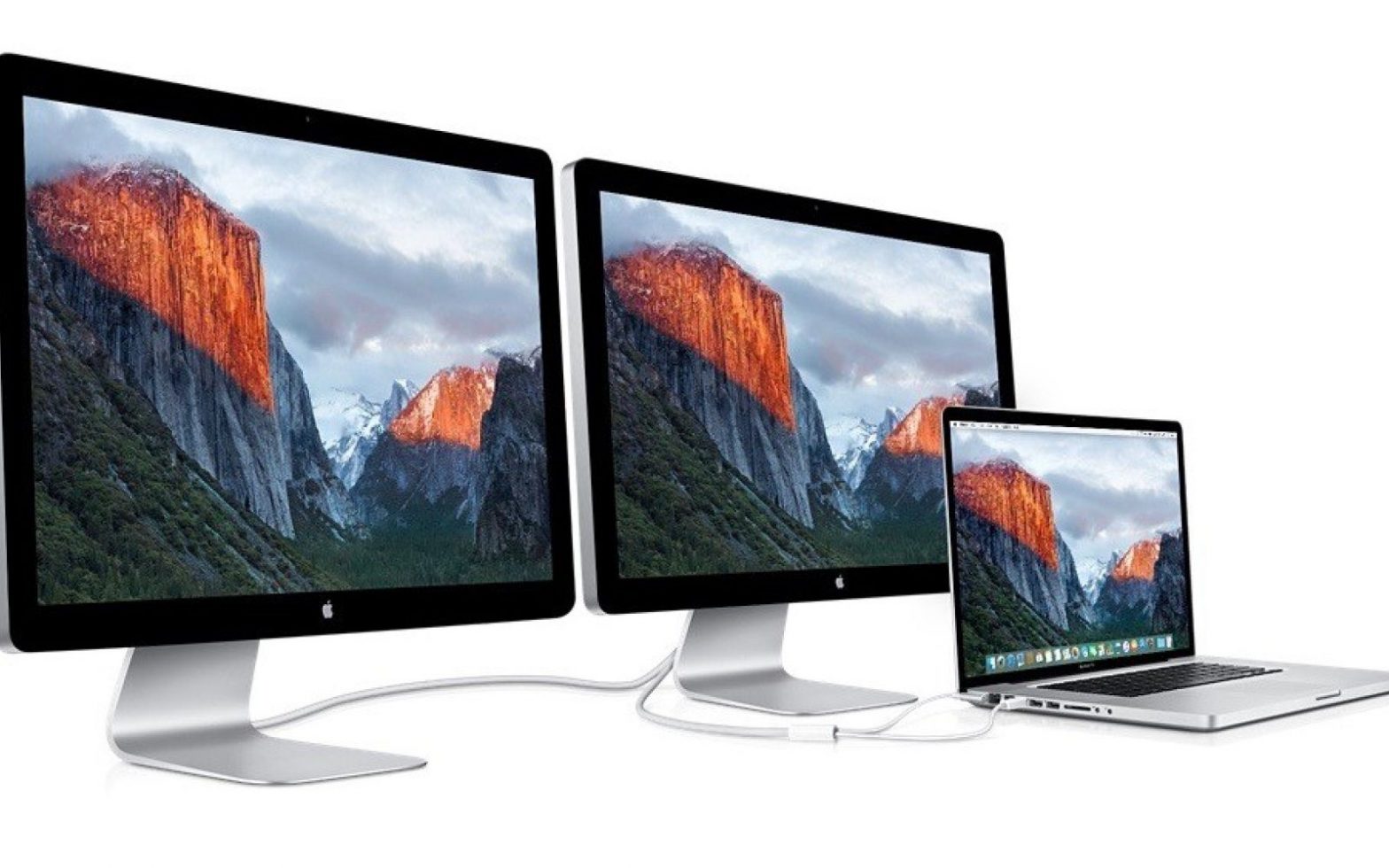 With built-in Thunderbolt technology — the fastest, most flexible I/O ever — the new Apple Thunderbolt Display can do things other displays simply can't. Of course, it delivers a brilliant viewing experience. But connect it to any Thunderbolt-enabled Mac and it becomes a plug-and-play hub for everything you do. Features include a high-resolution 2560-by-1440 LED-backlit display, a FaceTime HD camera, high-quality audio, three USB 2.0 ports, a FireWire 800 port, a Gigabit Ethernet port, and a Thunderbolt port for daisy-chaining additional high-performance devices.
Thunderbolt technology built in.
Thunderbolt I/O technology lets you move data between your devices and your computer with unprecedented speed. With two channels of 10-Gbps throughput in both directions, it's up to 20 times faster than USB 2.0 and up to 12 times faster than FireWire 800. And it allows you to connect as many as six devices through a single, compact port.
The ultimate docking station.
With just one cable, connect any Thunderbolt-enabled Mac and get 27 inches of high-resolution screen space, high-quality audio, a FaceTime HD camera, FireWire 800 and Gigabit Ethernet ports — and a Thunderbolt port you can use to daisy-chain additional high-performance peripherals such as hard drives and video capture devices.
$995.00